Neither Louisiana nor Tennessee are known as "union states." Workers in both places who want to organize and bargain need to navigate so-called "right-to-work" laws designed to stymie collective action. Nonetheless, in recent visits to the Archdiocese of New Orleans and the Diocese of Nashville I found impressive networks of unions, workers' centers and community groups campaigning for worker justice, often with the moral and material support of the local Church.
Archbishop Aymond of New Orleans was an early supporter of the CLN's Church-Labor Partnership Project (CLPP), and the Archdiocese plays a critical role in fostering initiatives among low-wage workers. Catholic Charities and the Office of Justice and Peace are based on the campus of a historic Black Catholic Church, Corpus Christi-Epiphany. The community center there is Social Justice Central in New Orleans, with several CCHD-supported community groups renting space.
Kevin Fitzpatrick, Director of the Office of Justice and Peace, was kind enough to introduce me to the good people of Step Up Louisiana, whose offices reside in the building and are under consideration for a CCHD grant. Among its other projects, Step Up is pushing for an increased minimum wage in New Orleans – and since the state legislature has moved to preempt the city from doing so, Step Up has convened "Unleash Local," a coalition calling on the state to let cities set their own wage policy. The Catholic Labor Network will be sponsoring a faith-labor breakfast organized by Step Up, scheduled for May 15.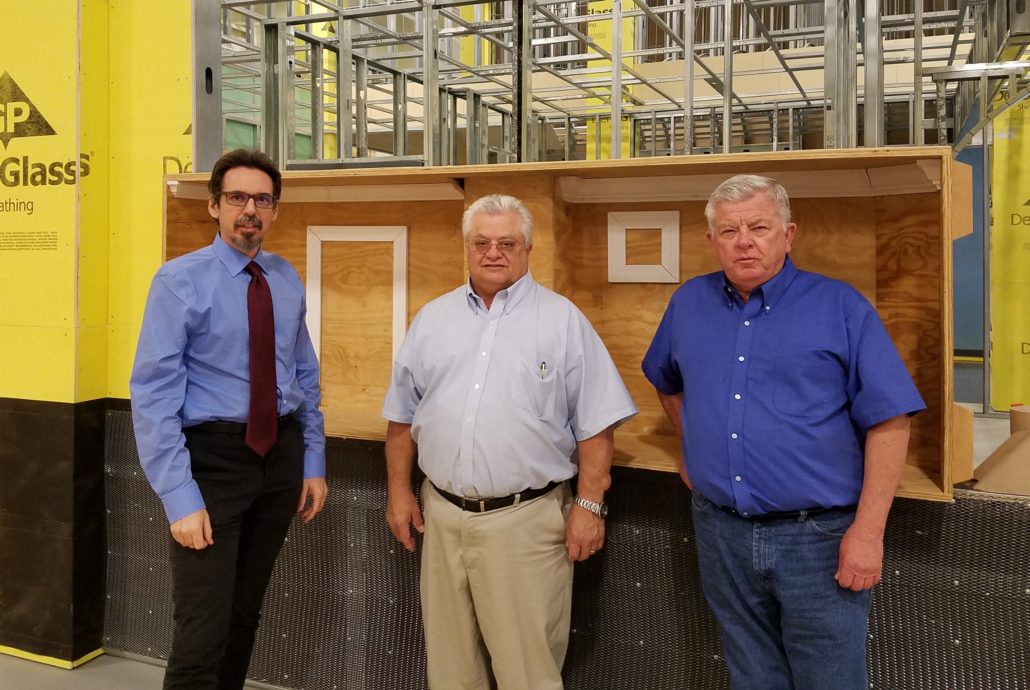 Other highlights of the trip included a visit to the Carpenters' Union Training Center which is working with the Catholic Charities "Cornerstone Builders" program to place returning citizens in family-supporting union construction careers. I also got to meet with my LIUNA colleagues Donna Mitchell and Frank Curiel, and the New Orleans Building Trades (who had some pointed questions about Church construction projects!) Fr. Fred Kammer and Dennis Kalob of Loyola's Jesuit Social Research Institute shared sound thoughts and advice. And I was impressed by the work being done at the New Orleans Workers' Center for Racial Justice, with multiple campaigns underway organizing Black and immigrant workers in New Orleans and across Southeast Louisiana. (NOWCRJ is supported by a CCHD grant.)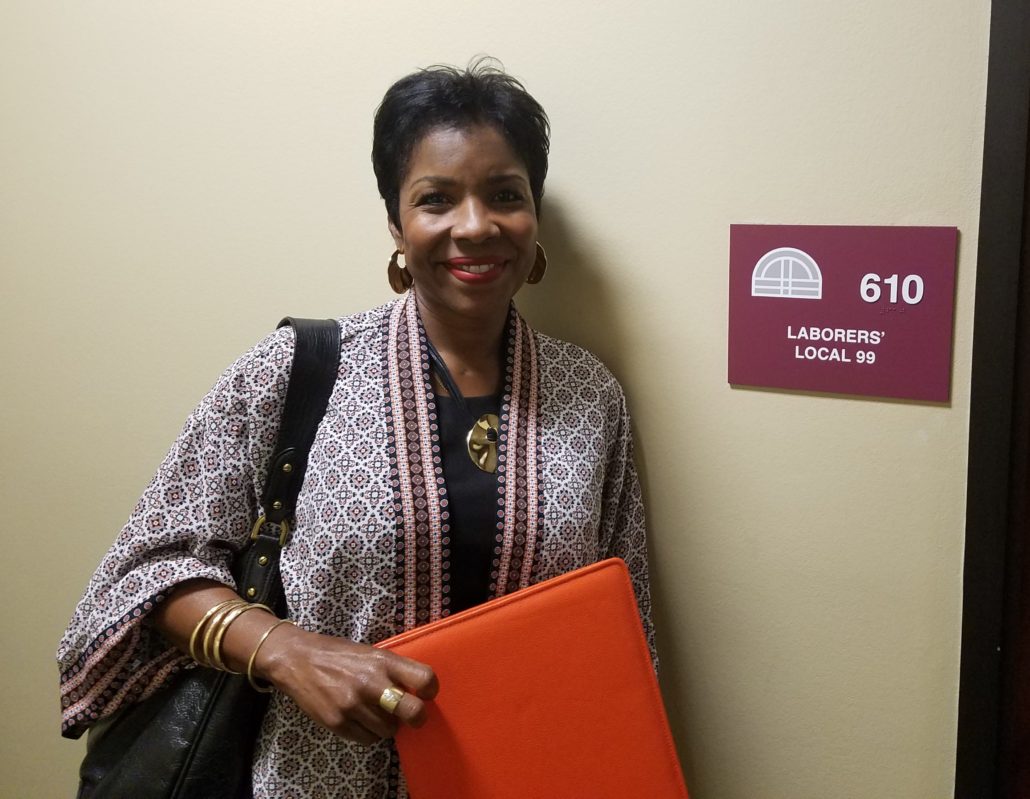 Nashville was no less impressive. The city is undergoing a building and development boom and has become Tennessee's economic growth center, but for many workers that only means low-wage jobs and skyrocketing housing prices. Catholic Charities' Advocacy and Social Concerns Coordinator, Aimee Shelide Mayer, who attended our CSMG 2019 workshops, invited me to make a trip to the city for Nashville Rising, an event they were co-hosting. The community-labor coalition is campaigning for better jobs and affordable housing commitments from developers seeking tax abatements for Nashville projects. Under Bishop Spalding, the Diocese of Nashville has compiled an impressive track record of working with community-labor alliances and workers' centers through CCHD funding, which Catholic Charities oversees.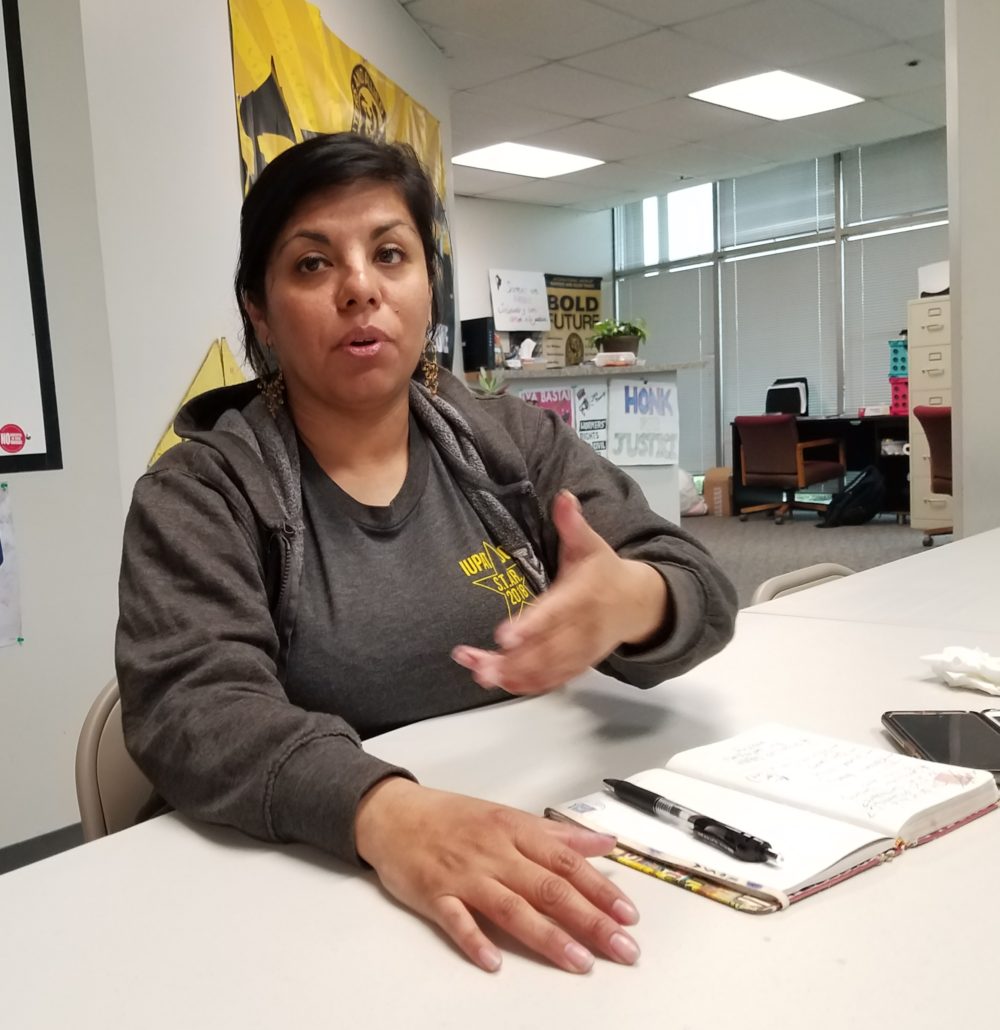 CCHD and is currently reviewing a grant proposal for Stand Up Nashville, a union and worker center coalition that successfully obtained a community benefits agreement for a development project linked to a new MLS soccer team stadium. The developer agreed to local hire, living wage and affordable housing construction requirements, and Stand Up Nashville will be running a pre-apprenticeship program for the project. Besides Stand Up, I met with staff from the Laborers, the Painters, , Workers' Dignity (a workers' center), and President Vonda McDaniel from the Nashville Central Labor Council (AFL-CIO) — as well as with Catholic Charities personnel involved in job training and placement. Workers' Dignity and the Painters have been doing a lot of organizing and campaigning around wage theft, and are pursuing ENR 400 level contractor Skanska to recover wages owed to dozens of painters who weren't paid their last couple of checks by the sub, who skipped town.
I'm looking forward to supporting the Archdiocese of New Orleans and Diocese of Nashville, as well as their labor allies, in the fight for social justice in these communities!
https://catholiclabor.org/wp-content/uploads/2015/10/CLN-logo_565x100.jpg
0
0
Clayton Sinyai
https://catholiclabor.org/wp-content/uploads/2015/10/CLN-logo_565x100.jpg
Clayton Sinyai
2019-04-23 10:07:03
2019-05-30 08:33:42
On the Road: New Orleans and Nashville